We promise to break the mold when it comes to our mission of delivering you an effective and easy skincare routine. We have taken the best of science and the best of nature to formulate products that have extravagant ingredients to produce extraordinary results. We want to give you a modern apothecary line actually works instead of just sitting on top of your skin.
Our line is made with small molecules, an appropriate pH, and the very best carrier oil - emu oil - to carry the products to the deepest layer of your skin. We pride ourselves on using ingredients that you will most likely be familiar with, however, we do not ignore the tried and true science of laboratory produced ingredients such as penta-peptides and glycolic acid. Instead, we fortify their benefits by including whole food ingredients such as apples, berries, aloe vera, green tea, sea algae, oats, royal jelly, red wine, and passion flower (just to name a few).
Just as important, we leave out the bad stuff, like fragrances and dyes, sodium lauryl sulfate (SLS), parabens, and drying alcohols so that you know that your skin is in good hands.
SO SAY HELLO TO YOUR GLOW!
JOËLLE MARTINE was developed by Suzi Provenché, RN, who, in 1996, began her skin care profession while working with a plastic surgeon. In her scope of practice it was her responsibility to care for patients who were recovering from ablative laser burns.
After a period of frustration over the lack of efficacy of pharmaceutical grade products she developed her own skin care line for the purpose of healing and for the growth and continuation of healthy skin. She found that her patients healed quickly with very few problems after the discovery of the benefits of emu oil.
For that reason, the highest grade of pure emu oil has been a staple ingredient in her line. Suzi continued to work doing skin care full-time with the surgeon for 12 years then, after his retirement in 2008, opened her own skin care clinic in Scottsdale, Arizona where she continues to see skin care clients daily and continues to develop new products.
Her product line was named for her first born child, Joëlle Martine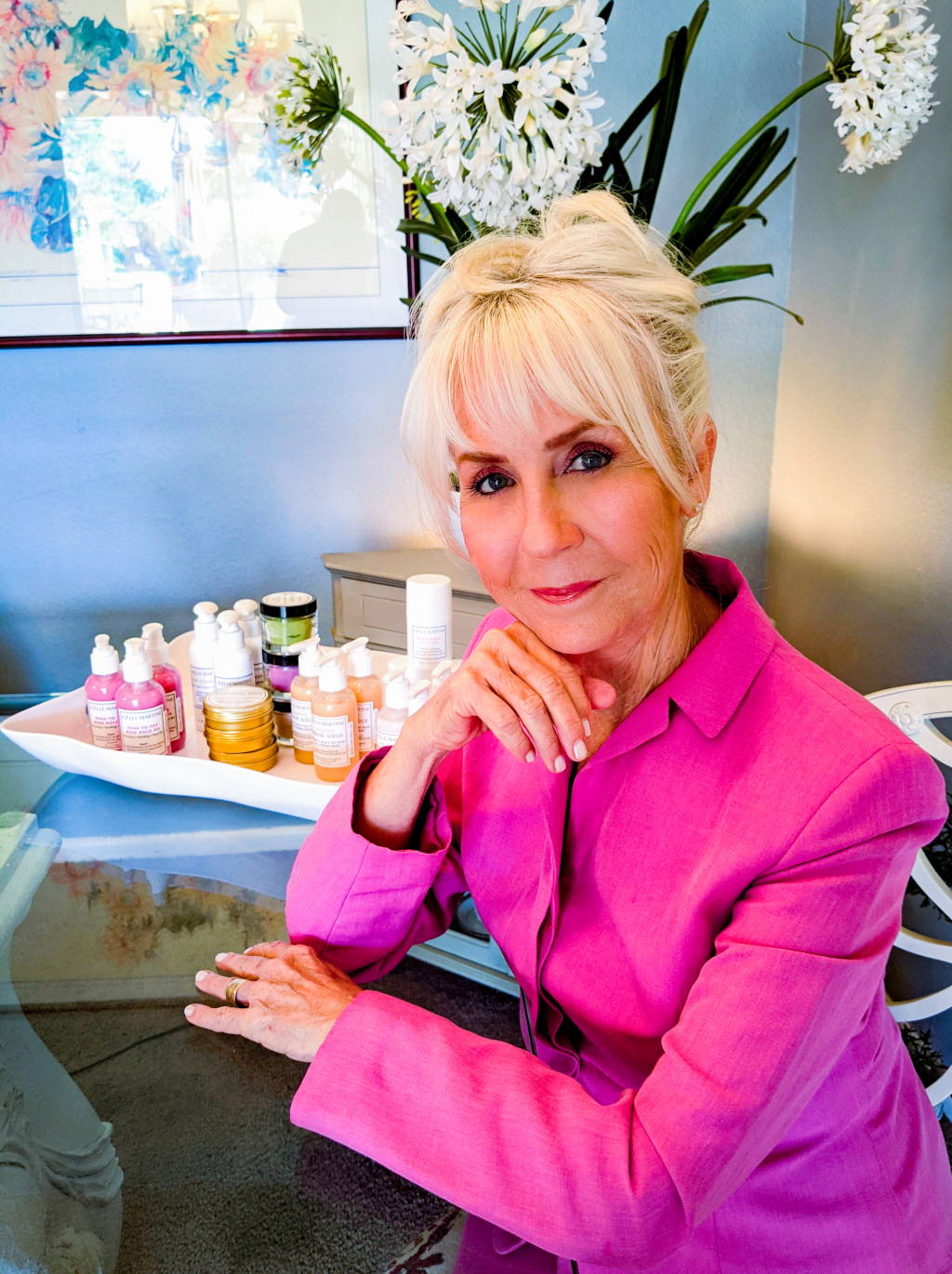 We know how disappointing it can be to spend thousands of dollars on ineffective skincare products. We know how awful it feels to suffer from acne, sensitive skin, oily skin, dry skin, or maybe to realize that your face is developing wrinkles. Maybe you have rosacea, psoriasis, or eczema and your medication alone just isn't cutting it.
Here at JOËLLE MARTINE, our mission is to provide each and every woman with affordable, luxury, skincare products that work to tackle all of your skincare needs once and for all.
Our products not only work, but they keep working. We promise to deliver beautiful skin straight to your doorstep for every age of your life.