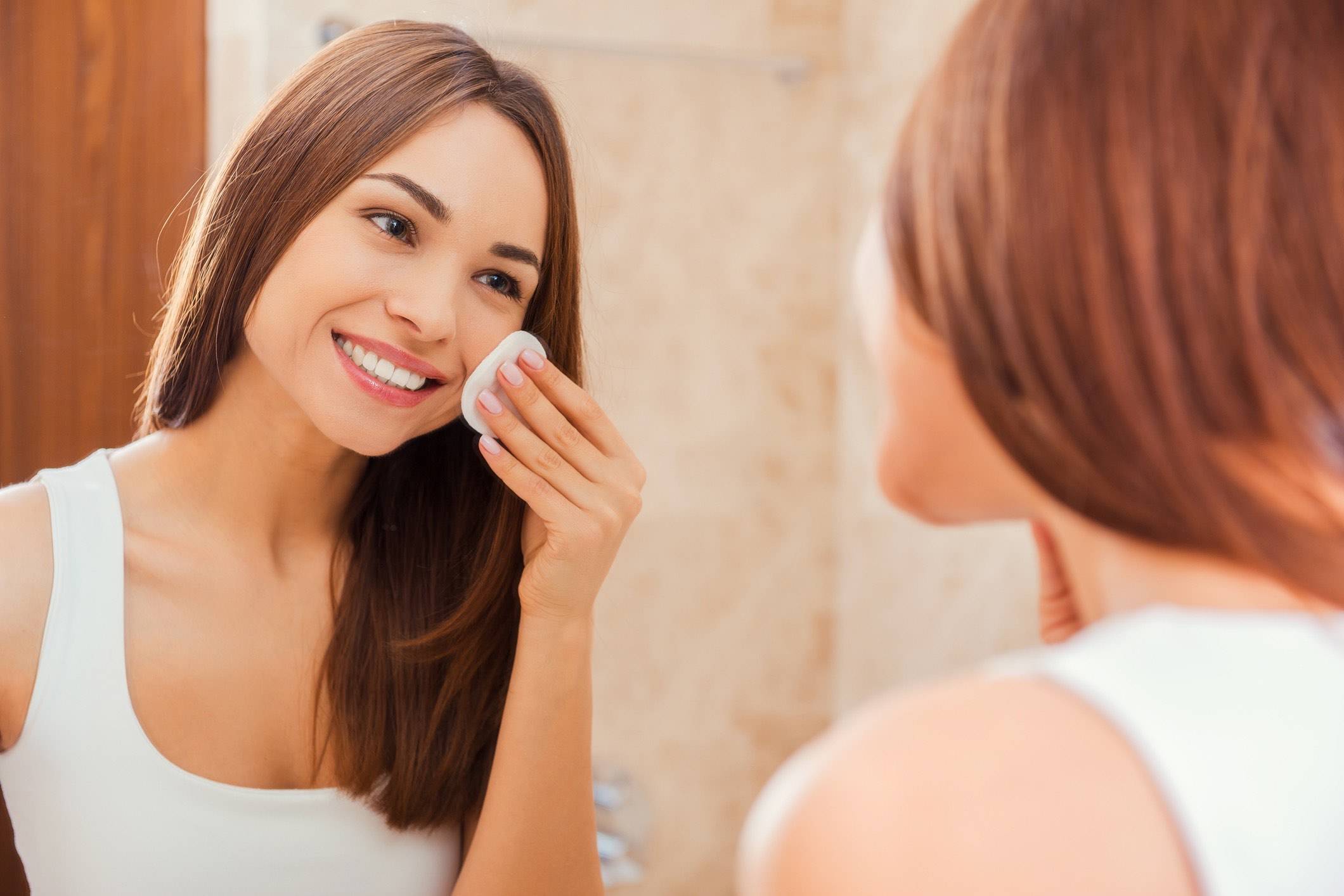 Now that we are all wearing masks due to COVID most of us, even if we have never had them before, will probably develop those pesky T-zone blackheads. So, what should you do?
At JOËLLE MARTINE we have the solution. Our easy to use Clear Skin Cocktail . This cocktail of acids includes Glycolic, Lactic and Salicylic Acids that will penetrate clear down to the very bottom of pores for a deep cleanse.
It works by breaking up the debris and excess sebum making it easier to scrub out. (Try our Everything Scrub teamed with our Clean and Tone Cleanser). This will reduce pore size and smooth out your skin.
Salicylic acid is a great companion to glycolic acid. It is a small molecule acid that cleanses deep into the pore. Because it is super drying, our formula only contains a small amount.
Last, but certainly not least, in this cocktail is our third acid, lactic acid. Lactic acid is a slow moving and larger molecule that lingers the longest on the top layer of skin allowing it to thoroughly cleanse the top of our pores. It also is a hydrating acid making it less likely you will get overly dried out. In addition, we love that it helps hyper-pigmentation such as sun spots or age spots fade and fine lines and wrinkles soften and smooth out.
Want to really give this farewell an extra boost? Add in our Matcha Mix Masque mixed with Masque Mixing Magic. This detoxifying masque can be used every day and will leave your skin lusciously clean, glowing, and smooth!
For newcomers to this cocktail we recommend application only twice a week for up to 6 weeks.
Depending on your tolerance you should be able to move up to daily use.
What you will look for is the absence of redness or dryness to indicate that you have acclimated to our cocktail and can increase the frequency.
We also recommend that you use this product at night when you skin naturally is renewing. In other words, when your cells are naturally exfoliating and turning over.
Bye-Bye Blackheads!