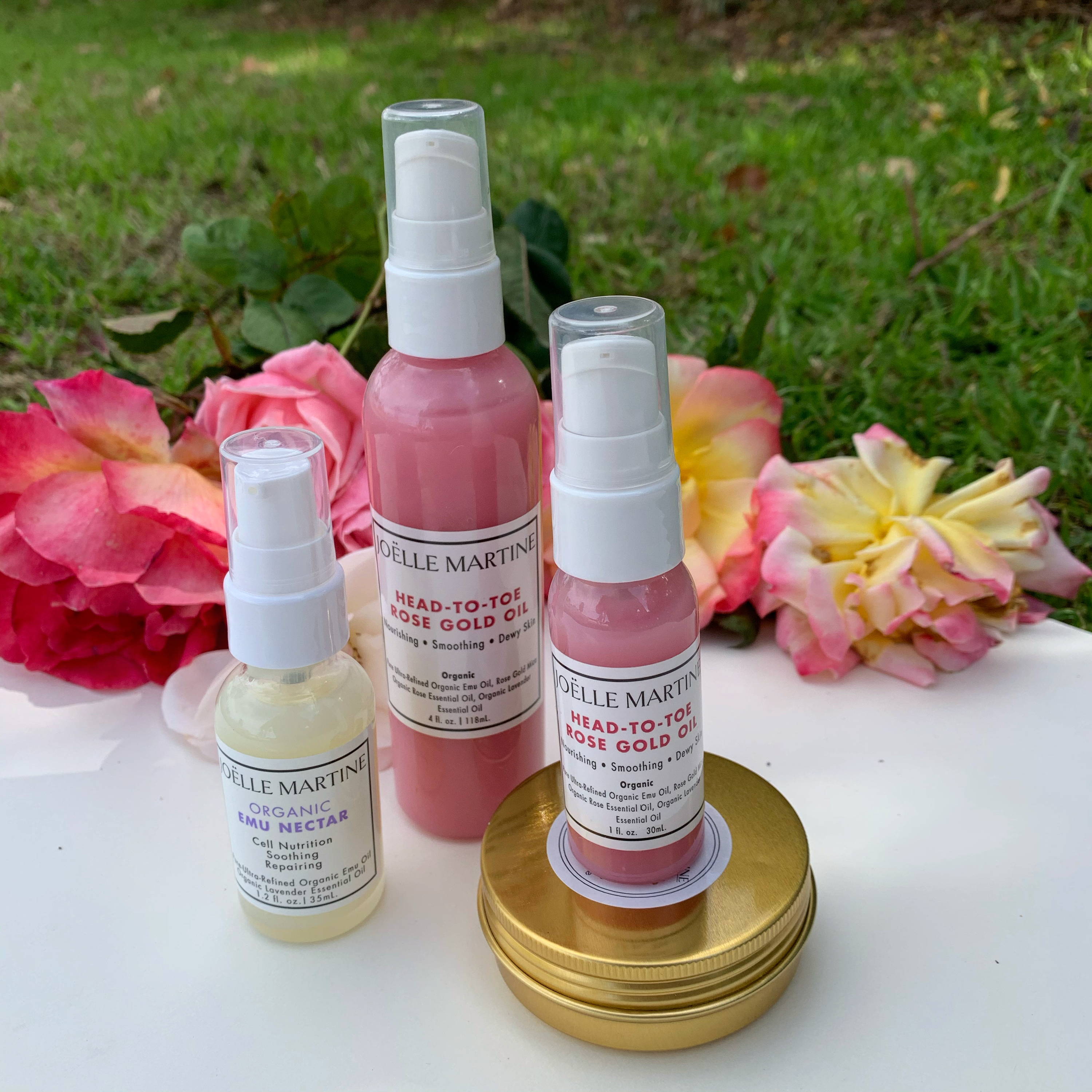 For smoother, healthier, and ageless skin.
We are crazy about the benefits of essential fatty acids for skin and we think you will be too. Essential fatty acids are one of the main ingredient in our modern apothecary line-up of oils. These acids work as building blocks to strengthen the skin surface resulting in a smoother, healthier and an ageless complexion. In addition these oils repair the skin barrier, improving moisture and elasticity. The anti-inflammation properties sooth irritated sensitive skin and reduce the UV photo damage, environmental pollution damage, and appearance of ageing. We cannot imagine any skin type that does not benefit from fatty acids. We recommend cocktailing, rotating use of, or layering our oils.
Our Emu Nectar is a great post microblading balm that helps pull pigments deeper into the skin layers and helps prevent flaking.
Both our Rose Gold Oil and our Emu Nectar make for an effortless dermaplane glide. A perfect way to nourish and penetrate skin-changing ingredients as you plane.
Also think about incorporating these steps into your service:

Following the planning cleanse with our Everything Scrub combined one of our cleansers

Add layering of Organic Rose Petal Mist, Organic Rose Gold Oil, or Organic Liquid Gold

End with Moisturizing Day Serum
*Note: For an expanded upgrade incorporate our Organic Rose Petal Masque into your service.